Membership Growth Strategies
Published: July 3, 2022
Updated: July 3, 2022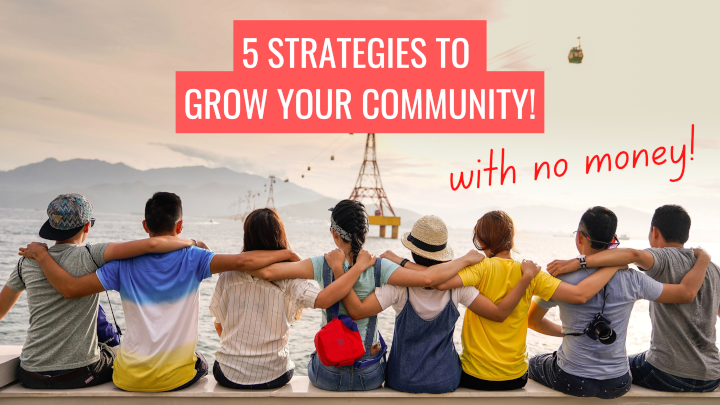 Membership programs are an important part of any business. They provide value to customers, build brand loyalty, and generate revenue. But how do you grow a membership program? In this post, we're sharing five strategies to help you grow your membership program without any money.
5 Overlooked Strategies for Growing your Membership Program
#1. Clarity - Be clear about who your membership program is for.
Making sure you have a clear idea of your group's purpose and target audience will make it easier to market and grow. When you create a membership program you need to dig into your target audience profiles and understand what members want and need from a community - and deliver it to them!
The "Starbucks Baristas ONLY" Facebook group makes it clear in their about section who is their preferred member.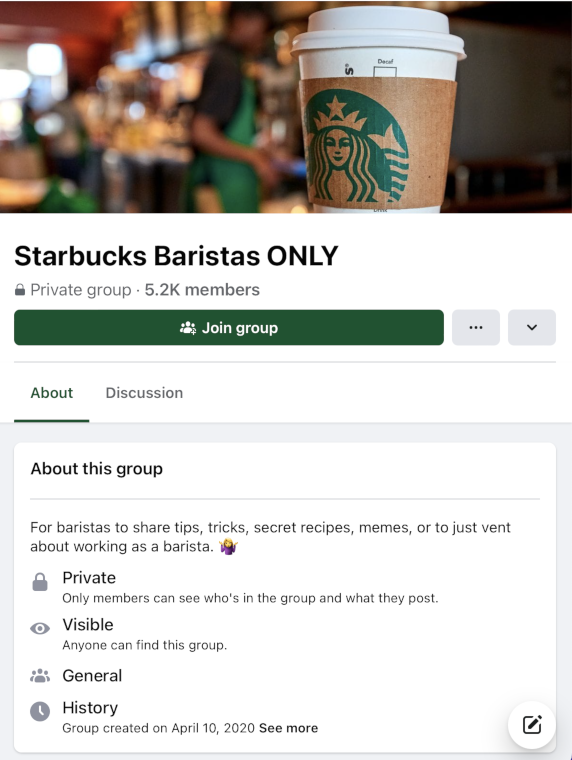 Before you start a membership program:
Define your target audience (who belongs to your group?)
Develop a couple of personas/member profiles
Find out their interests and hobbies
#2: Consistency - Create a schedule and stick to it.
Consistency is key for growing a membership community. Once you have identified your members' profiles and started to have a few members join it's time to think of strategies that will keep them there. A key factor is to stay organized as a community manager. If your members feel that you're not consistent they're more likely to leave.
Here are some actions you can take:
Set a goal for your membership program
Create a welcome sequence
Build a content calendar
Have a monthly schedule for posts, meetings, giveaways, lives, etc.
#3: Connection - Build a personal connection with your members
Trying to grow a community is not just about numbers. An engaged and active community is more valuable than a group that is made of random people. That's why a key strategy is to build personal connections with members.
Here's how to improve membership connection:
Give members direct access to communicate with your staff, team or yourself
Offer exclusive resources and rewards for engaged members
Connect your new members with your existing community
Make sure your content is relevant, useful and helpful
Reach out to members for feedback and share frequent updates
Example: Hubspot hosts frequent challenges and rewards winners with prizes.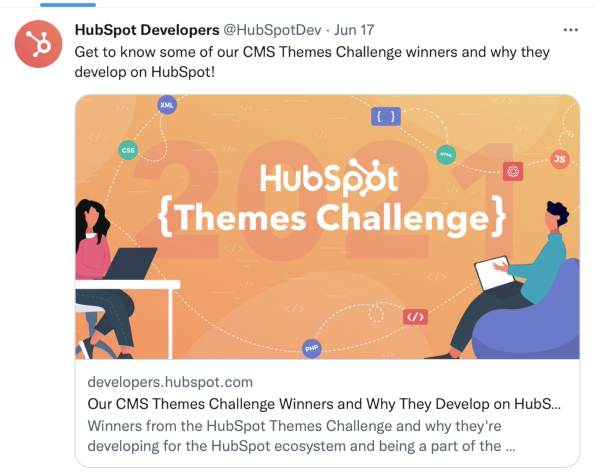 #4: Community - Turn members into an engaged community
Engagement is important for long-term membership retention. So you have to do your best to keep members active in your community. But how do you engage members?
Here are some tips:
Speak to your members directly and invite them to respond
Ask them to share their personal experiences
Ask them direct questions like "What do you think about …"
Invite members to connect with you outside of your community (eg. Facebook, Instagram)
Create valuable content that your members love
#5: Content - Give members value with quality content
One of the most overlooked membership growth tactics is to listen to your audience and create the right content.
What is quality content?
Useful - tips, tutorials, training, information
Provides value to existing members - discounts, exclusive content
Attracts new members - unique value solves a problem, helpful
Examples of quality content:
Blog articles
PDFs and E-books
Guides
Webinar training
Emails
Social media posts
Ready to start your online membership community?
Let us know what your community is all about!