How to Become a Community Manager
Published: April 19, 2022
Updated: April 19, 2022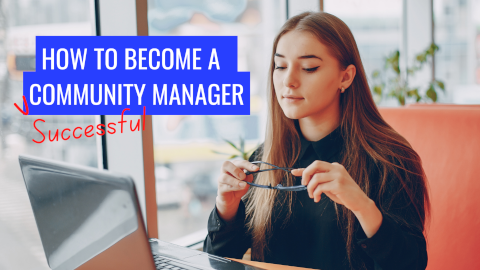 95% of companies say that a Community Manager is becoming increasingly important on social media. If you're thinking to become a community manager you probably want to know: What skills does a community manager need? In this post, I've broken down the key skills and knowledge required to become a successful community manager.
First, let's define "What is a Community Manager?"
According to Cambridge Dictionary, a community manager is "someone whose job is to make sure that a brand has a positive image and good relationships with customers and followers on social media."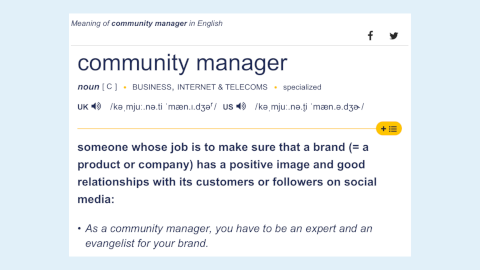 Let's look at how one becomes a community manager.
3 Ways to Become a Community Manager
1. Apply for a community manager role.
If you want to become a community manager look for job positions like Community Manager, Social Media Manager, Facebook Community Manager or Social Media Strategist.
2. Build a Content Management portfolio.
If you don't have a track record in community management offer your services for free to small businesses and ask for a good testimonial in return. Many smaller brands that are just starting marketing online will be happy to engage your services for free. If you prove to them that you can bring positive ROI to their business they'll continue to work with you.
3. Start as a brand contributor.
Look for brands, causes and gaming communities that you have an interest in. Then, become top contributor to their communities by engaging and adding value. Once you are trusted, reach out to the community owner and ask to be made a moderator.
What skills do you need to become a community manager?
Community managers can come from different backgrounds and knowledge fields. You can be a blogger, a marketer or even an engineer. But the most important thing is good knowledge of the industry and brand. And a little bit of passion doesn't hurt either. After all, you represent the company on social media and you need to be their #1 advocate.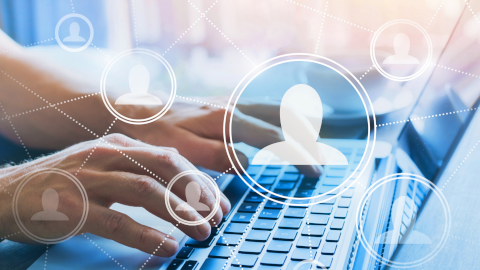 Here are 5 skills you need as a community manager:
1. Market research 🧐

Finding trending topics, Understanding your community interests and needs, competitor analytics.

2. Communications 💬

Ability to create and maintain a positive image and opinion of the brand, its services and products at any and all time, managing and responding to negative reviews to prevent escalation.

3. Knowledge and passion for the brand or group 💙

Your goal is to become a bridge between the brand and its consumers so you need to be able to amplify their voice on social media.

4. Solid understanding of analytics 🔢

This includes understanding marketing KPIs, and metrics for community engagement, growth, reach, and mentions.

5. Technical and business skills 👩‍ ‍💻

This includes knowledge in using community management tools, social media apps, social media listening tools etc.
What tools do you need as a Community Manager?
Managing an online community is not easy. Luckily, there are some tools, software and apps that can make your life easier. For example: Keeping an eye on social media mentions with listening tools can help you track community engagement rates over time. Knowing how to use a good community management platform will also be an advantage and keep your community engaged and organized.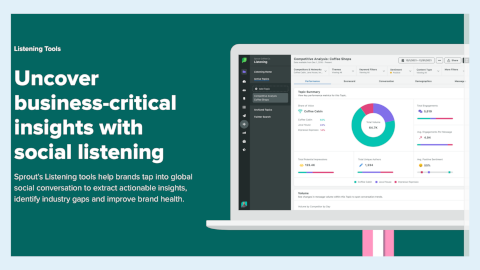 Community Management Platforms To Try:
Kodalia - community management platform SproutSocial - social media management and analytics HootSuite - social media management and listening
Ready to get started managing an online community? Try Kodalia FREE today!