Creating The Perfect Community Group Name
Published: June 23, 2022
Updated: June 23, 2022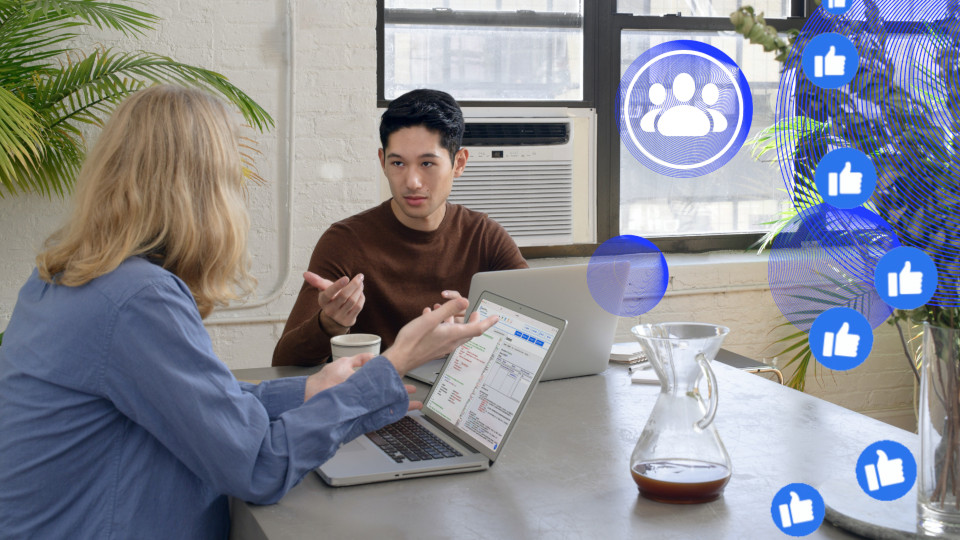 All you need to know about creating a good community group name
Do you have an idea for a new Facebook group but don't know what name to give it? You're in luck. In this post, we'll show you a framework for creating the perfect group name for your business, non-profit or blog.
How to choose a good Community Group Name?
#1. Define the PURPOSE of your group
When choosing a name for your community, think of the purpose of your group. What are the best words to describe what your group is about? If you're starting a community to share marketing tips, then words like "Marketing Strategy for Beginners" or "Marketing Lessons with Mark" would be good choices.
To help you define your group's purpose, first ask yourself these questions:
Will you share photos or videos?
Ask questions and have conversations?
Share news and blog articles?
Teaching a skill to a group?
Or just chat with your followers?
#2. A good community group name is searchable
Make a list of descriptive words or keywords - these will make it easy for the right people to find your community. The keywords you can add into your community group name should describe:
The main TOPIC of discussion

Business, lifestyle, coaching, blogging, fashion, cats etc.

The AUDIENCE you're trying to attract

Gamers, working moms, entrepreneurs, coffee lovers, dog owners etc.
#3. Highlight key benefits of joining your community group
A good community is centered around benefits to users. Make sure potential members understand the key benefits of joining your community group. Add words into your community name that hint at a major benefit to convince people to sign-up.
What will they learn/do/get when they join your community group?
Will you offer exclusive content to help them learn a skill?
Or benefits in form of discounts for goods?
Free training? Group discussions? Event invitations?
How to generate the perfect community group name
You already know the keywords you need to make your community group searchable and attractive. Now let's talk about the 3 step framework for generating a group name.
Framework for generating group names:
Start with an audience in mind: Who is it for? (artists, writers, working moms)
Followed by a "community" word (we have 20+ examples below)
Lastly, give a really good reason why people should join.
Remember: A good community group name is clear, informative and speaks to the audience directly. Naming your community "Cat Lovers Club | Sharing Inspiring Cat Stories" is more effective than just "Cat Lovers".
Tip: Try our Facebook Group Name Generator for more ideas!
Example of a good community name:
My online course community is called "The Content Academy: Strategy & Tips for Online Entrepreneurs". The name is clear, targeted to a specific audience and highlights the learning outcome.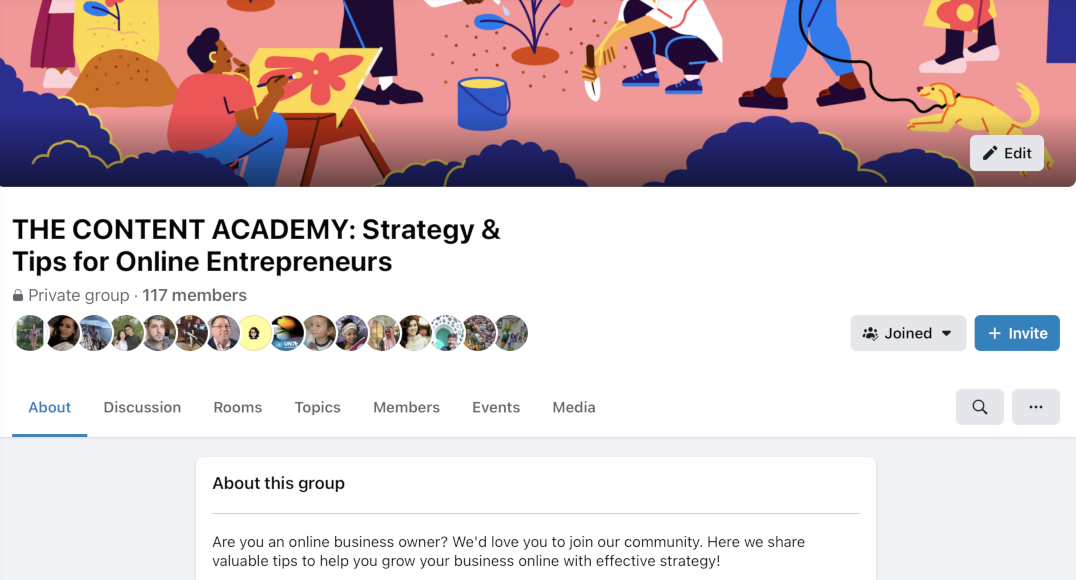 20+ community words you can use to create the perfect name for your community:
Community
Club
Network
Collective
Family
District
Farm
League
Kingdom
Fleet
Member Club
Union
Tribe
Posse
Movement
House
Circle
Brigade
Clan
Hive
Crew
Den
Hideout
Connection
Zone
Enclave
Ready to start a new online community or group?
With the tips shared in this article you can now create the perfect name for your online community or group.