Member Onboarding 101
Published: April 3, 2022
Updated: April 3, 2022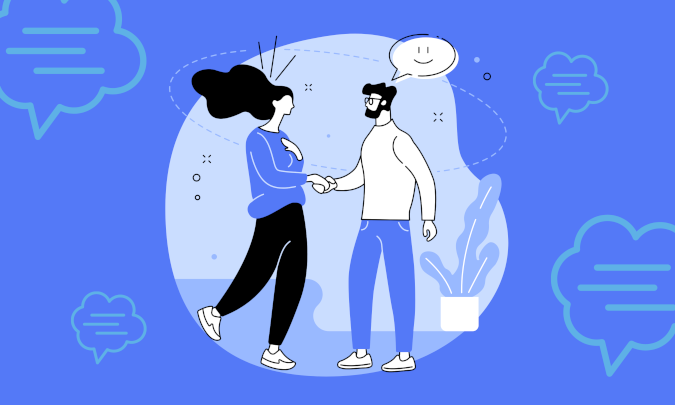 Onboarding new members is the first step to growing a successful online community. But that's quite challenging.
Simply put, if you don't have an onboarding process for new community members you may be setting yourself up for failure.
What Happens if You Don't Have a Member Onboarding Process:
Your community will attract the wrong group of people
New members will feel lost, and not paid attention to
People who sign up but don't participate in discussion
Overtime, your community will be inactive, or members leaving
Why Member Onboarding is Important for Online Communities?
A niche community describes a group of people with a common interest, hobbies, values or goals. The main goal of a community is to provide value to members and get them involved in conversations with the community.
Member Onboarding 101: How to Sign Up New Members Successfully in your Online Community
Step 1: Add New Members to Your Community
The onboarding process starts with creating awareness for your community. Because in order for members to join, they need to know your community exists.
There are a few ways to get new members:
Email list - promote your community memberships to your email list subscribers.
Social media or blog content - share valuable (and helpful) content that attracts your target audience.
Paid ads - ads placement on Google or Facebook can help you reach more people
Tip: Don't forget to give people a good reason to join your community, and make it easy to sign up (by clicking a button.)
Below is a sample of Community Member Sign-up Funnel: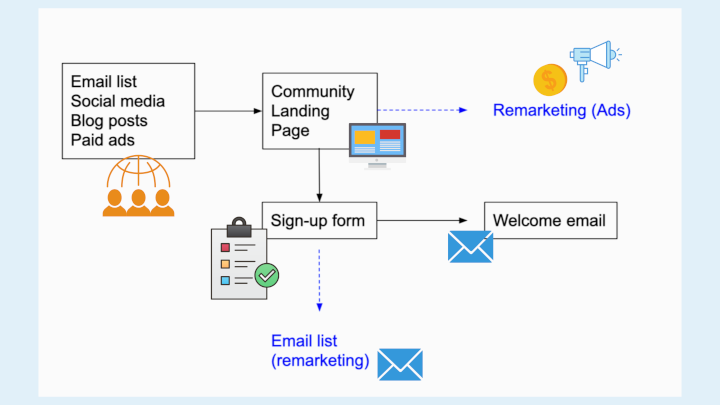 Step 2: Welcome New Members & Help Them Familiarize With the Platform
Send a "Welcome" Email to all new members.
Your email should greet new members and give them a brief introduction to your community:
What is this community about
What benefits will members get
Quick guide/video explaining the purpose of your group
Link to read common FAQs
Step 3: Set The Right Expectations For Your Community
Create an onboarding video to make new users aware of your community guidelines.
Send an email to new users and ask them to watch the onboarding video to learn what it really means to be part of your online community.
In this onboarding video make sure you highlight:
Highlight the key rules & guidelines for your community
How to engage with other users
How to use the community platform & tools
Explain the community best practices and culture
Example: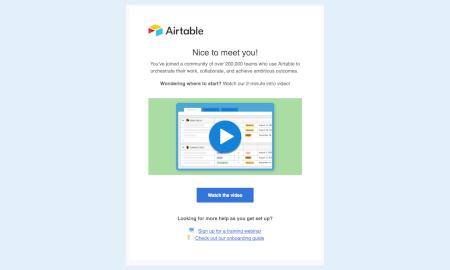 Step 4: Delight New Members And Encourage Their Participation
After new members watch the onboarding video you still want to communicate with new members and encourage them to make their first contribution.
Here are some ways to encourage new members participation:
Send weekly emails with top 3 community posts
Assign new members into different groups
Connect existing members with new members
Ask new members them to share their feedback
Example: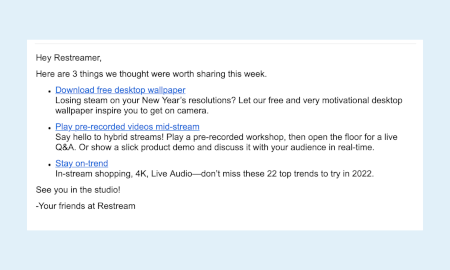 Step 5: Test The Members Onboarding Journey
Lastly, don't forget to test your onboarding process.
Go through the typical new member journey yourself and think of each step you're asking them to take. This will help you find ways to improve the experience for new members.