Free Alternatives to Facebook Groups
Published: October 5, 2021
Updated: July 7, 2022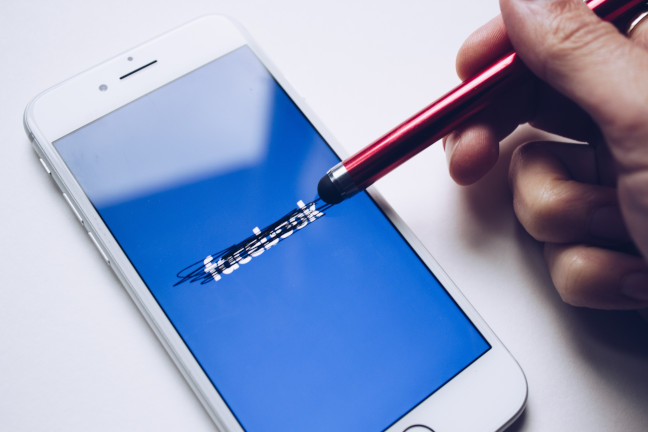 Many community managers looking to start or grow a group in 2022 are searching for better alternatives to a Facebook Group. Community building is hard enough without the limitations imposed by Facebook's algorithm.
But finding the best alternative can be difficult since there are so many options available now. In particular, many popular alternatives want you to pay substantial monthly subscription fees that may not be appropriate for your community.
Many of the old alternatives from bigger companies like Google Groups and Yahoo! Groups have closed down.
Fortunately, there are still plenty of free options, from vanilla forums to a complete community platform. You should be able to find a great alternative for your group.
We researched 64 alternatives to Facebook Groups and found 19 that still offer some sort of forever-free option. (We haven't included open source as free since you have to pay for hosting and traffic costs)
What should you look for in Facebook Groups Alternatives?
Building your online community on a social media platform like Facebook has many problems. Without full control, by using your own domain, you're often left to deal with whatever new changes are forced upon you. Community members visit their Facebook homepage and you just have to hope they see your posts in their feed or they manually go to your group page. But unless you have monetized your community it often only makes sense to switch to another free option.
The kinds of features you should be looking for include…
Customization and branding
Apart from banner images and icons, Facebook Groups mostly look like Facebook. Product community sites usually want more branding options for their businesses. They may also want to use a custom domain name. Tribe may be a good option if you want a full white label option.
Community Management
Other community features you may want are paid subscription sites, automation of community tasks, and user analytics to track engagement. Customer support is important too, just don't expect much for free. But given Facebook's complete lack of support, anything is better than nothing. Purpose-built community platforms like Guild are often strongest here.
Trust
One of the biggest problems facing community managers in 2022 is Facebook's dubious reputation for privacy. If you have a real-world community or group that you want to communicate with online this makes Facebook a poor fit for these groups. We all know people who have "Quit Facebook" for various reasons. Telegram is a good option for this, its privacy policy is one of the best.
Reach
It's also become a growing problem that people don't even see their group posts, between ads and Facebook's "suggested content" actual subscribed group posts can disappear from members' feeds very quickly. A mobile app can help improve reach too with careful use of notifications. If reach is your problem Whatsapp may be good for you.
Monetization
Monetization of community groups either to make a profit or just to cover costs is difficult on Facebook. Selling online courses and private paid sections of a group are common methods people use. Unfortunately, none of the free platforms are very integrated for this, but generally any platform that allows private groups can be monetized this way. As far as we can tell none of the platforms allows you to monetize by using Google Ads. Though the platforms that allow customization would allow you to get a sponsor and add them to a header image for instance. See our article on Facebook Group Monetization for more ideas.
With that said here's the complete list of 19 free alternatives to Facebook Groups we found.
Reddit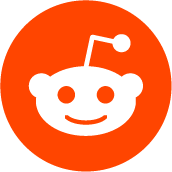 Reddit is probably the biggest direct competitor to Facebook for group chat. It is completely free, has public and private groups, and is already used by billions of people. On the negative side, it has many of the same problems as Facebook, limited customization, community management, and recently reach is becoming a similar issue. With upvotes driving the position of posts and comments, it is very much a social chat site as opposed to a traditional forum. Fewer people have moral issues with Reddit so it may be a good option if that is your primary problem and you have a very large group.
Slack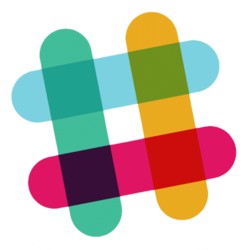 Slack is primarily a chat platform designed for business, but due to an unlimited user free tier, it also became massively popular for all sorts of other communities. The major downside of Slack is the freemium pricing and extreme cost of $8 per user per month to get the premium version. For most people looking for an alternative to Facebook groups, only the free version is an option. There you are limited to 10,000 messages in history and a large active group can eclipse that pretty easily. Slack may be a good option if your group is in some way business-related and the history of messages isn't all that important.
Discord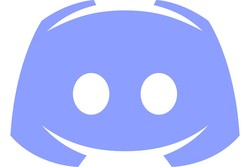 Discord is most popular amongst gamers. Communities are invite-only and it focuses on voice chat and instant messaging. Discord has been struggling with monetization and has had many changes to its business model, current freemium upsells include improved voice quality, extra emoji options, and file storage. Custom domain and other perks are only possible with their 'partner program' which you have to apply for in a fairly opaque process.
Whatsapp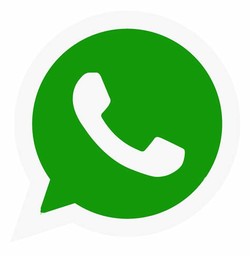 Whatsapp is more like a group text service and does not have threaded posts with comments. Whatsapp uses your phone number as an account and it requires a real paid phone contract to use it. This makes moderation easier because you can't easily create extra accounts. Unfortunately, it is also now owned by Facebook, so is a less useful alternative for many because of that. On the plus side, messages are always shown to members so reach and engagement are higher. Whatsapp can be a good option for auxiliary group communication if say a social club that meets regularly also wants a way to communicate online. One interesting feature is that you can only see messages sent since you became a member, whether that is a good or bad thing would depend on your situation. Currently, monetization is mostly through selling direct API access for business, so you pretty likely never need to pay.
Telegram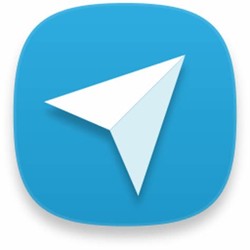 Telegram is often seen as a better alternative to Whatsapp after it was sold to Facebook. It has a pretty similar feature set, over 500 million users, and a promise from the owners not to sell and that its core features will stay free forever. It also has desktop and web apps, though it still requires a phone number to create an account which can be a problem. It was ad-free for a long time, but last year began showing ads on some parts of the site.
Update June 2022: Telegram premium has just been announced. Still has a promise that the core offering will remain free.
Further down the list we start to get into some more specialized options
Twist
Twist is marketed as an alternative to Slack, again aimed at business groups, but with free options that may be used by anyone. The focus of Twist is on asynchronous communication, basically meaning people aren't expected to be online and respond within minutes. For many community groups, this could be a big plus. Operating more like an old-fashioned forum with more long-form posts and less random chatter. Similar to Slack the free forever version has a limited history, though this time just one month's history rather than 10,000 messages. Also, the premium tiers are likely beyond most groups' budgets.
Zulip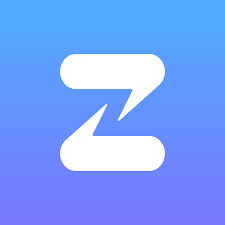 Zulip is a team chat app similar to Slack and Twist. It has a fairly long and interesting history. It grew out of MIT, apparently never really being launched as a product before being bought by Dropbox in 2014, but less than two years later Dropbox open-sourced it and the previous owner now runs the open-source project and a cloud hosting company for it. So the code is available for you to host it yourself if you eventually want to and there is also a free hosted tier available. Costs for the hosted option are similar to Slack, but more discounts are available for qualifying communities. On the downside there is a certain open-source look to the UI, I think because many changes start in the community of developers working on features without graphic designers to work with.
Guild

Guild targets professional communities specifically. With solid analytics, a community event calendar, and custom branding it is quite feature-rich compared to Facebook Groups. One downside is the number of features labeled as coming in the future and substantial pricing for enterprise features.
Tapatalk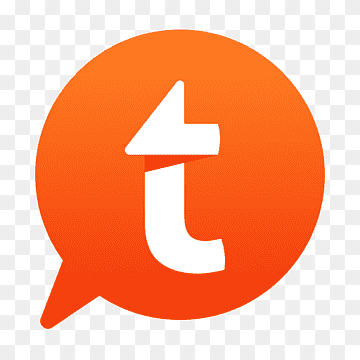 Tapatalk offers a free forum-style site for communities and groups. Ad-supported for the free forum and it has plenty of features included in the free plan, including moderation, donations, etc. Then the paid plans seem cheap at $5-$10 per month. One negative is that it is VC-backed and it seems to have swallowed the blockchain cool-aid so it's hard to guess the direction the company will take the product next. Though for that they seem to have launched a new product Everforo
Additionally there always seem to be a good number of new group chat startup companies every few years
Tribe
Tribe is specifically focused on community for businesses, with white label and custom domain options available at higher prices. Notably, it allows a custom domain on the free tier which could be very useful for a community or group you may invest a lot of time in building.
Edition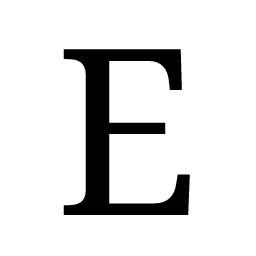 Edition only launched on Product Hunt on July 15th, 2021, so very early days here. An interesting focus on blog-style content pages over forum or chat posts. Premium pricing above the free tier is pretty affordable at $15 per month for 1000 members. So for large groups where you may want to add premium features this might be a good bet.
Geneva

Geneva is a group chat app that is less business focussed than many on this list. Also supports audio and video chat as well as a broadcast video feature. No pricing info suggests they would eventually monetize as an ad-supported social network.
Bunches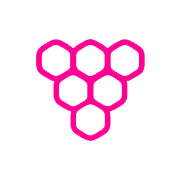 Bunches Similar to discord, but targetted at more casual gamers. Not super clear why you would use this instead of Discord except for the bright colors and friendly design.
Outverse
Outverse just launched in July 2022. Community focussed feature set including video. Only available for free in beta and no further pricing info is publically available yet.
And similarly older startups that remain small and have a possibly unclear future.
Gitter

Gitter is a developer focussed real-time chat platform, that integrates well with Github and GitLab to discuss code changes. After being acquired in 2017 by Gitlab it was sold again to Element in 2020, plan is to discontinue Gitter in favor of a new tool. Currently totally free and all previous premium features are free.
Yen
Yen is a full social network startup. Offering public, private, and paid chat rooms. The VC money seems to have run out, but the founder claims they intend to keep it alive.
Update March 2022: Yen site is down.
GroupMe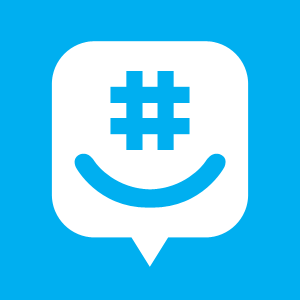 GroupMe is a group text app initially VC-backed in 2010, bought by Skype before Microsoft bought Skype. So it is a slightly unloved Microsoft product. There is no premium plan, it is just completely free. Limit of 5000 members per group.
Privychat
Privychat Private group chat for mobile phones only. Apps say early-access but haven't been updated in a while. Not clear where this is going now.
GroupsIO

Groups.io launched in 2014. An alternative focussing on email. If you have members that will only use email then this might be a worthy option for you. Created by the guy who created ONEList which was bought by EGroups, which was bought by Yahoo! and rebranded Yahoo Groups after that. Yahoo! was then bought by Verizon which closed down Yahoo Groups. So Groups.IO was seen as a good alternative to Yahoo Groups when it closed a few years ago. It has premium and enterprise tiers for groups above 100 members, notably only costing $0.40 per user per year in premium. Not really clear what the final aim is, seems to now be a one-man show with Mark Fletcher, but has been running for years.