How to delete a Slack workspace
Published: November 29, 2022
Updated: November 29, 2022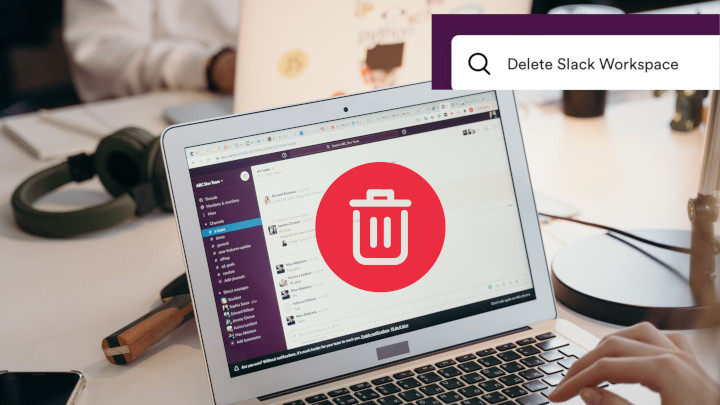 Have a Slack workspace but just doesn't feel right for you? Are you considering switching your community platform or just need a break from Slack altogether? Don't worry, we've got you covered in this post! Read our step-by-step to learn how to delete your Slack workspace.
What you need to know about deleting a Slack workspace
If Slack is not a good fit for you, here it's how to delete and remove your Slack workspace.
Important: Do This Before You Delete Slack Workspace
A few things to note before you delete your Slack workspace:
Only the primary Account Owner of the Slack workspace can request workspace deletion. If you're not the workplace owner, you should contact the owner and ask them to delete the workspace.

Deleting a Slack workspace is permanent, and you won't be able to reverse, nor recover any information or data once it's been done.

We recommend you download your Slack data before deleting your workspace.

If you'd like to change your workspace name, org name and URL instead, you can do it without deleting your workspace by following these guidelines.
Here's how to delete your Slack workspace:
In the Slack dashboard, click on your workspace name
Go to "Settings & administration"
Then select "Workspace settings"
Scroll down till you see the "Delete workspace" option
Click on "Delete Workspace"
You'll be asked to confirm your decision and type your account name & password to proceed.
Click "Yes, delete my workspace"
Done! You have now successfully deleted your Slack workspace along with all the information stored about your members, messages and files.
Did you find this article helpful?
Check out 8 Slack Community Moderation Tips to help you grow a thriving community!